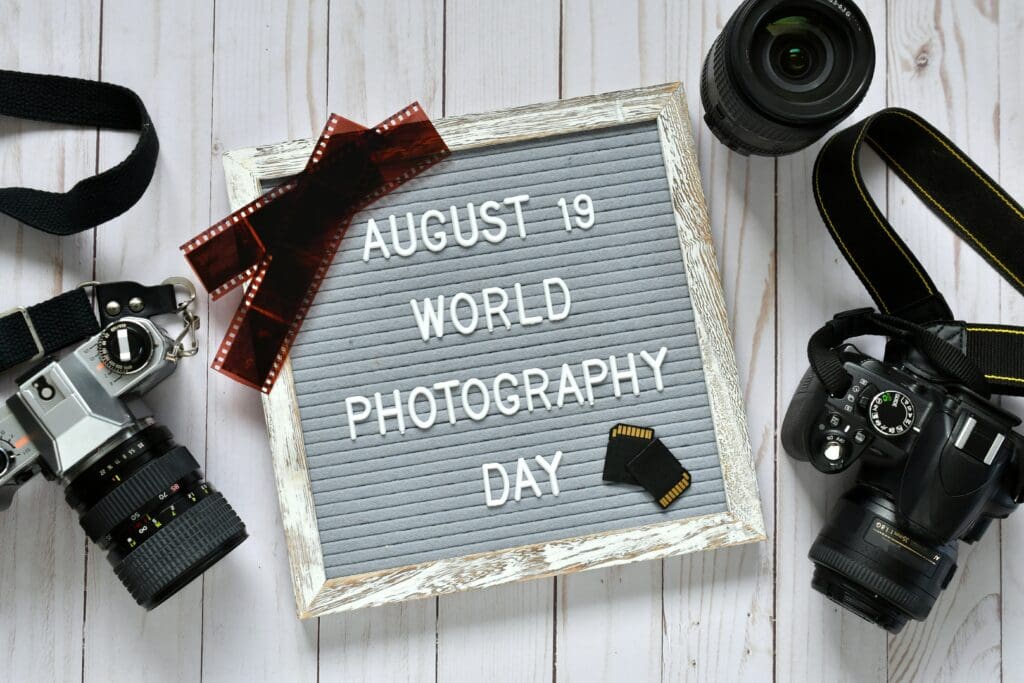 World Photography Week is
August 12th - August 26th, 2023
World Photography Day 2023 Theme
World Photography Day is the global celebration of all types of photography, but each year, there is an optional theme to focus on. The World Photography Day 2023 theme is "LANDSCAPES". Along with any other photos you planned on sharing on World Photography Day this year, feel free to share the best photos you've taken of landscapes, and don't forget to tag #WorldPhotographyDay #WorldPhotographyDay2023 #BlackLabImaging on the social media platform of your choice. 
Spread the word! 
Celebrate World Photography Day with Black Lab Imaging!
Hello to all our cherished photography enthusiasts!
At Black Lab Imaging we're thrilled to commemorate World Photography Day on August 19th. In our quest to share the love, we've decided to extend the celebration for an entire week from August 12th to August 26th and offer you all some free things!
This year, we're bringing you incredible deals to ensure that every shutter click is worth the capture. Here's what we have in store for you:
🎞️
**For Our Film Photography Patrons**
**Exclusive Offer** Get One free roll of either Color or Black & White film processing.
Bonus: This also comes with basic digital scans and a complimentary set of 5×7 Luster Prints.
*How to Redeem*  Drop by our store with your roll of film no later than **August 26th** and whisper the secret phrase – "We Love Film"
📷
**For Our Digital Photographers**
**Exclusive Offer**  Get 10 free 5×7 prints of your choice!
*How to Redeem *
Simply place your order on our website https://blacklabimaging.photofinale.com and use the coupon code: PHOTODAY , during checkout, valid until **August 26th**
⭐
**Special Note**
All participating customers consent for us to use their images for our social media promotions. Don't worry; we're all about showcasing the beauty of your art! As a token of appreciation, we will hand-pick our favorite image from each customer's collection and promote it on our platform. As a cherry on top, you will receive a **Free 8×12 print** of that selected image.
**Terms & Conditions**
Offer is valid for a limited time: August 12th to August 26th.
Strictly one offer per customer.
Must use the secret phrase when dropping off film, we won't automatically give you the deal 😉
Must use coupon code for online digital print order and promotion is only valid by using our online printing site.
Let's make this World Photography Day memorable. Dive into the world of colors, lenses, cameras, film and incredible moments with Black Lab Imaging.
Happy Clicking! 📷💖